How will US policy towards Ukraine change after the presidential election? "European Truth" together with the "New Europe" Center publishes the opinions of well-known American experts on what to expect from Ukraine in the elections, which will take place on November 3.
We have published the thoughts of Michael Kimmed, a professor at the Catholic University of America and an analyst at the German Marshall Fund ("Problems for Ukraine will be with both Trump and Biden"), Scott Cullinan, an associate of the US House Foreign Affairs Committee. unite Biden and Trump's plans for Ukraine "), David Sutter, a senior fellow at the Hudson Institute (" Trump or Biden: Who's Better to Oppose Russia "), Stephen Pifer, a senior analyst at Stanford University's Center for International Security and Cooperation; Ukraine in 1998-2000 ("Aid Instead of Blackmail: Why Biden's Victory Is Better for Ukraine") and Professor Paul D'Aniere, an expert on Eastern European and post-Soviet politics at the University of California, Riverside ("Why Biden Will Have to Be Uninterested in Ukraine ").
The latest text is an assessment of the prospects for cooperation between Washington and Kyiv from Benjamin Schmitt, a former State Department associate for energy security in Europe, a postdoctoral fellow at Harvard University.
* * * * *
Since the emergence of independent Ukraine in 1991, the United States and Ukraine have developed a strategic partnership that is vital to the national security of both countries.
The events of the past decade have highlighted the importance of Washington-Kiev relations in jointly countering Russian aggression along NATO's Eastern flank. This strategic reality will continue to exist regardless of who takes the position of US President on January 20, 2021 - Joe Biden or Donald Trump.
Ukraine's security cooperation with the United States and liberal democracies in Europe has allowed it to maintain its sovereign (even if fragile) status amid Russia's long-running campaign to undermine Ukraine's stability, which includes the illegal annexation of Crimea, aggression in Donbas, and continued military, economic, and geopolitical pressure. For Washington, supporting Ukraine's Euro-Atlantic aspirations is in the interests of US national security on the transatlantic track, which is guaranteed by a cohesive, free and peaceful Europe.
Ukrainian national security leaders have established themselves as important partners for the United States and other European countries in the fight against Russia's hybrid crime. The lessons learned and disseminated in the West by Ukrainian leaders and experts have made a significant contribution to the development of comprehensive transatlantic strategies to strengthen the resilience of democracies.
The Kremlin's recent ill-considered actions, both against domestic political opposition leaders and against Western democratic norms, suggest that the US-Ukraine partnership will only intensify over the next four years.
Therefore, can we expect that the foreign policy and position of the United States on the issue of national security towards Ukraine will undergo significant changes and will depend on the results of the 2020 presidential election in the United States? If recent events can teach something, the most likely answer is no.
Over the past decade, Ukraine has received widespread support from both Democrats and Republicans, as well as both houses of Congress.
This support has taken place in a variety of areas and has been implemented through almost ongoing measures implemented by both the Obama administration and the Trump administration.
For example, during the Obama administration, the US government quickly strengthened support for Ukrainian sovereignty and territorial integrity in response to Russian aggression in Ukraine. The Trump administration continued to support Ukraine, approving even the sale of lethal defense weapons in late 2017.
In response to Russia's illegal annexation of Crimea and Russia's aggression in Donbas, the Obama administration has taken over the coordination of transatlantic sanctions against Russia. This policy was continued by politicians who head the Treasury Department and the US State Department under Trump.
We can expect that both Biden and Trump will continue diplomatic work aimed at tightening sanctions, which should curb further aggressive behavior by Russia in Ukraine and abroad.
Amid restrictions by Gazprom, the Obama administration coordinated vital reverse natural gas flows to support Ukraine's energy sovereignty and supply the country with gas from EU countries.
At the same time, the Obama administration, along with colleagues from the European Union, has actively supported the diversification of energy infrastructure throughout Eastern Europe. The Trump administration has continued this policy. In addition, both the Obama administration and Trump were outspoken opponents of the Nord Stream-2 pipeline. It is a Kremlin project aimed at halting the transit of Russian gas to Europe via Ukraine, and it could harm Kyiv's economic and strategic security interests.
Proponents of Nord Stream 2 have sought to portray this resistance and the sanctions imposed under the U.S. National Defense Act of 2020, which have so far successfully halted the Kremlin pipeline's closure as a policy initiated by President Trump himself.
In an attempt to portray US opposition to the construction of Nord Stream 2 as a society-polarized and Trump-led issue, Nord Stream 2 supporters hoped to undermine support for the policy among congressional Democrats and opponents of the project in Europe. who have concerns about Trump.
This is an "association guilt" tactic, as President Trump is deeply unpopular in many European countries.
In reality, however, opposition to Nord Stream 2 and support for the broad sanctions that apply to the technology needed to build the pipeline and stop the project have support on both Capitol Hill and Democrats. There is no doubt that this support will remain regardless of the outcome of the US election.
It is noteworthy that Vice President Biden himself in his speech in Stockholm in August 2016 called "Nord Stream-2" a "bad deal for Europe."
The biggest difference we can expect from the two leaders is, in fact, how much they are personally committed to and support Ukrainian political stability and sovereignty. According to this indicator, President Trump has achieved terrible results.
He has little interest in condemning Putin's criminal activities in Ukraine and, more broadly, in the West, and thus confronting the Russian president.
Instead, Trump actively sought the support of Ukrainian President Volodymyr Zelensky in launching a politically motivated investigation that should have harmed Biden - which eventually led to the impeachment of Trump in late 2019.
Recently, Trump and his close friends, including New York ex-mayor Rudolf Giuliani, have been actively spreading misinformation spread by pro-Russian Verkhovna Rada deputy Andrei Derkach, about whom Trump's own finance ministry has imposed sanctions for interfering in the election with Russia's help. As for his personal attitude to Ukraine's national security, President Trump has demonstrated behavior that destabilizes Ukraine and has repeatedly threatened to weaken the significant bipartisan support for the Ukrainian state.
In contrast, Vice President Biden was a strong supporter of Ukrainian sovereignty, both in word and deed.
As vice president, Biden was responsible for the Ukrainian direction, and the international community saw him as an advocate for maintaining Ukraine's territorial integrity against Russian aggression. He has communicated with European Union leaders and many international financial institutions in search of support for anti-corruption reforms in Ukraine that would strengthen the country's internal democratic development.
Biden's personal sympathy and support for young pro-reform leaders in Ukraine after the 2014 Ukrainian Revolution of Dignity is perhaps most eloquently demonstrated by his historic address to the Verkhovna Rada in December 2015. He noted that the "moment of Ukraine" had come and called on Ukrainian leaders to "seize the opportunity [and] build a better future for the people of Ukraine."
Even more, since leaving the government in 2016, Vice President Biden has repeatedly spoken out in support of Ukraine's national security interests and spoke out against Vladimir Putin's hybrid aggression against the transatlantic community.
So, although we can be sure that official US political support for a strong and free Ukraine will continue after 2020 under both Biden and Trump.
However, the degree of support and attention that the Ukrainian state can receive from the president is likely to be the biggest contrast for the Ukrainian leadership.
In any case, it will remain a priority for American and Ukrainian diplomats and national security officials at all levels to continue their work for positive strategic cooperation in the new decade.
Our mutual success and security depend on it.
Publications in the "Expert Opinion" section are not editorial articles and reflect only the author's point of view.
The article is part of the project "New Europe is interested. America" ​​from the Center "New Europe"
The publication is published within the framework of the Initiative for the Development of Analytical Centers in Ukraine, implemented by the International Renaissance Foundation in partnership with the Open Society Initiative for Europe (OSIFE) with the financial support of the Embassy of Sweden in Ukraine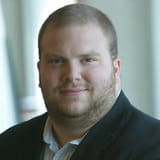 BENJAMIN SCHMITT
Associate Professor of Energy Security in Europe, postdoctoral fellow at Harvard University
© 2014-2020, Європейська правда, eurointegration.com.ua